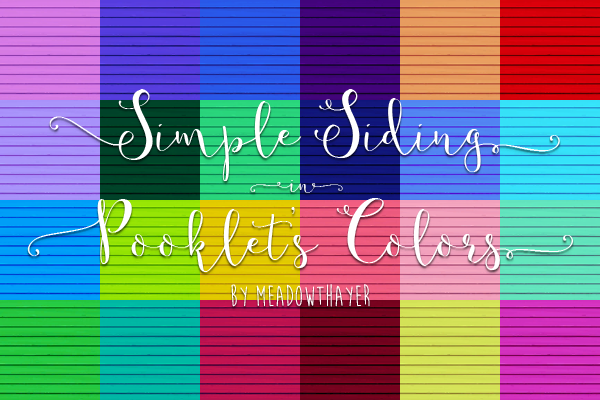 Using Pooklet's colors, I have created

24

recolors of Maxis' Simple Siding. There is only one file as I have binned all of the colors to the same swatch. It's like the way Maxis has their recolors. The siding works on short, medium, and tall walls.




DOWNLOAD






DISCLAIMER:

I used Pooklet's color actions on a Maxis base game siding. I take no credit for the texture of the siding or the colors. I simply used Pooklet's action files and turned them into siding!