What's that? I have too many legacies already? PSHHHAW! No such thing!
I started Wishing originally in TS3 and got to Gen C before my comp couldn't play TS3 anymore without nearly dying. And then TS4 came out. And . . . yeah. So! I decided to start over from the beginning, hence the 2.0!
So here it is, a 26-Gen Disney-themed alphabet legacy founded by the apropos Walt Disney! Read on, hopefully you enjoy it and comments are always welcomed, loved and enjoyed.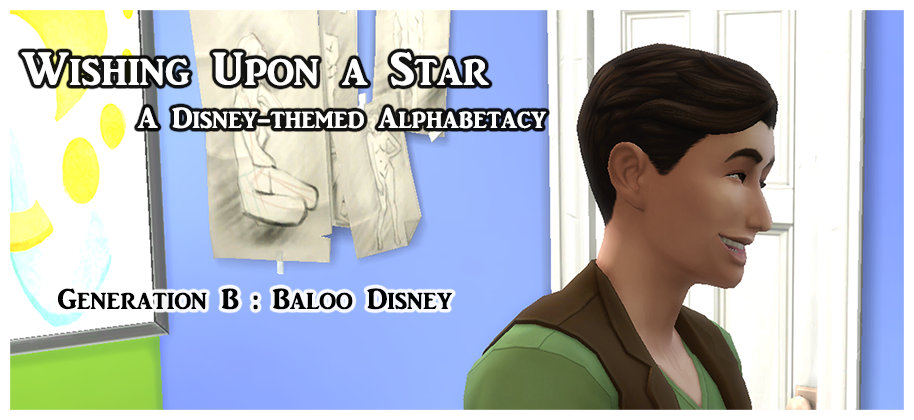 Generation B
: Baloo Disney
Chapter 1
- Beautiful Beginnings
Chapter 2
- Boys, Boys and . . . .
Chapter 3
- Monsters Never B Gone
Chapter 4 : Coming Soon!