Please join me in my newest legacy attempt...where hopefully I will earn myself two nice, shiny medals...one for finishing my first challenge, and one for a legacy. Team Plumbob for the win. Oh, and since I am on Team Plumbob, I thought it was appropriate to leave the plumbobs on in my photos!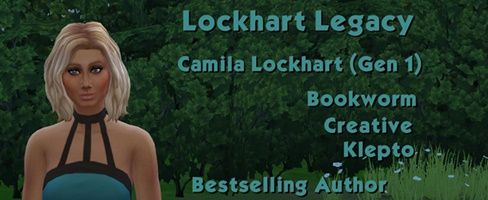 Table of Contents
Chapter 1
Chapter 2: Legacy Loves
Chapter 3: Cranky Camila
Chapter 4: More Nooboo!