*Crawls into the safety of the forum*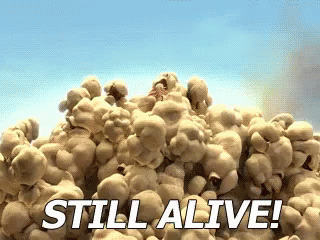 Happy Holidays, Boolpropians!
I'm sorry it's been so long, my school ended up ganging up on me and beating me down into a pulp. I ended up putting up a notice on my signature to state how AWOL I was going to be. The good news is, until next spring (2021) my schedule should be… significantly easier (in theory). So that means… we've got a LOT to catch up on, don't we?

*Heavy breath as I settle into my rocking chair*

So how are you?
Some holiday season, right? Please be sure to thank your local moderator for all the efforts they did in the last 3 months, because it's one heck of a push to bring out 3 event months in a row (Halloween, Birthday, and Christmas). They work super hard and put countless hours into making some really spectacular events! On top of this we have a new moderator joining the ranks in Nevermore!

So some news to bring in, you know it's about to be January, which means THE GOLDEN PLUMBOBS ARE RETURNING TO BOOLPROP! There will be brand new medals and banners - this year is going to be extra special, I can tell! Look out for the nomination threads to open up HERE and be sure to get your nominations in during each nomination stretch! We only do nominations a few at a time so you can look ahead at the type of stories going up for nomination and maybe get your read on!

In further future news, I've counted up the totals from the surveys I conducted after the last SimNoWriMo and have discovered that the most votes rolled up again for July, so we'll be having another July SimNoWriMo!

I've got myself a set of New Years Resolutions, how about you Boolprop? Let's make 2020 a great year together!


---
This challenge spotlight is going out to the two new challenges that came out in my absence, both homegrown in nature: The Genetic Roulette Challenge and The Dear Diary Challenge! Both are fantastic challenges and I highly recommend everyone taking a look to see if these challenges could be right for you!
To sweeten the deal, completing the Genetic Roulette challenge will net you this really sweet medal:

Not that I'm trying to bribe you… shhhh no! Not even a little.

---
Story of the Month Winners
Congratulations to our new winners! Seeing as I was absolutely swamped with school, I'm hitting ALL of you all at once! All of you will receive 2019 banners and medals, but coming in February I plan to have new banners and new medals for the new year! Keep your eye out!
26 Little Failures ~ The Whitestone RLC
by: Jesslb429 ~~ by: skyegal23
Tails of Sulani ~ Ocean TS4 OWBC
by: wyldhawke ~~ by: 108Sims
The Pokemon Rainbowcy ~ The Davenport Legacy
by: Miss Miserie ~~ by: noodlemama
Katri and the Haunted Asylum ~ Back to the Ugli Past
by: katrisims ~~ by: itsjulie
---
New Stories th

is

(ese) (Past Five) Month(s): Stop by and support our awesome members' new stories!
Thanks for bearing with me and always being here! I love this site with all my heart. I hope everyone has a safe New Year, and a happy 2020!