Hi

I was Gifted TS4 for Christmas and now I'm trying to find my way around. What better way than to start a Legacy (Pinstar's Site w/Rules)!
Thing is... I loved marrying in TS2/3 NPCs and I don't think they are many now. I said to myself, 'Pfffttt... just play, you'll think of something.' ... and something did hit me!
(Probably being done by 100k people but this one is mine) XD
Founder ~ Milano Cookie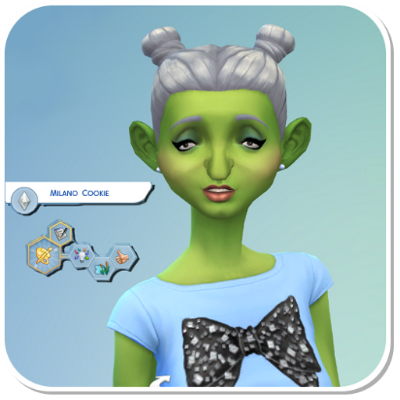 Milano Cookie~

1:1 /1:2 /
*Update!
My Sims 4 Legacy Challenge Succession Laws
Gender Law - Strict Equality:
The founder may be of either gender. However, only children of the opposite gender to the founder are eligible to be named heir. This repeats itself for the next generation (the next heir must be a different gender than the previous heir) so that each generation will have alternating-genders as heirs.
Bloodline Law - Traditional:
To be eligible to be named heir, a child must be naturally born from their previous-generation parents and be able to trace an unbroken bloodline back to the founder. Adopted children may never be named heir.
Heir Law -Exemplar:
(It's a Prettacy, it has to be their looks -imo) XD
At the beginning of the challenge, name a single trait. This trait must be one of your founder's three traits (Looks/Genetics)... Any eligible heir that has this trait will gain the title of heir.
Thanks for Reading! <3